Order History will allow users to search or filter through previously placed orders and view order details, including price and quantity, shipping and billing information, products ordered and more.
Filters
Order History enables you to filter orders available for your account to view. There are 3 tiers of user groups on most sites.
Site users can see orders they have placed
Approvers can search through orders they have placed, as well as orders place by those whom they are an approver for
Site Owners can gain ability to view all orders placed on their storefront

Currently, you are able to filter by date, order status, approval status, ordered by and billing location, with an option to add search text to your results. You can search for a name, item or even text entered in the notes when you placed your order. Applying your filter will narrow your results to only orders that fit your criteria.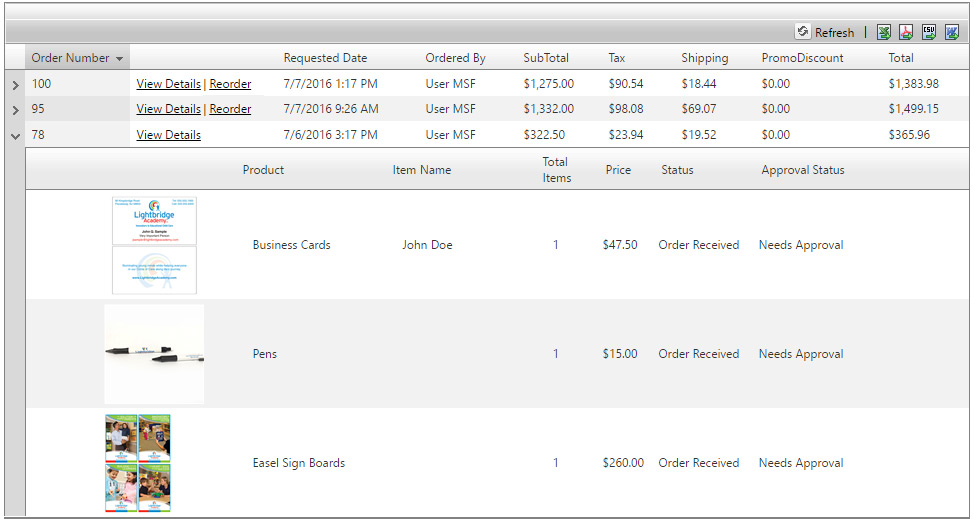 From your filtered results, you can view an order summary with complete details including pricing, billing, shipping information, approval details (if applicable) and more.
Reorder an Item
Clicking
reorder
will add the items from that order to your shopping cart. You will be able to edit quantities, shipping location and even personalization if the item has a template.